I've been adding posts on the blog in a series entitled, Five Words That Can Change Your Life. It's a series on one of my favorite chapters in the Bible, Romans 8. The series will cover five words that provide five themes for different sections of the chapter: freed (1-8), empowered (9-11), adopted (12-17), transformed (18-30), and loved (31-39).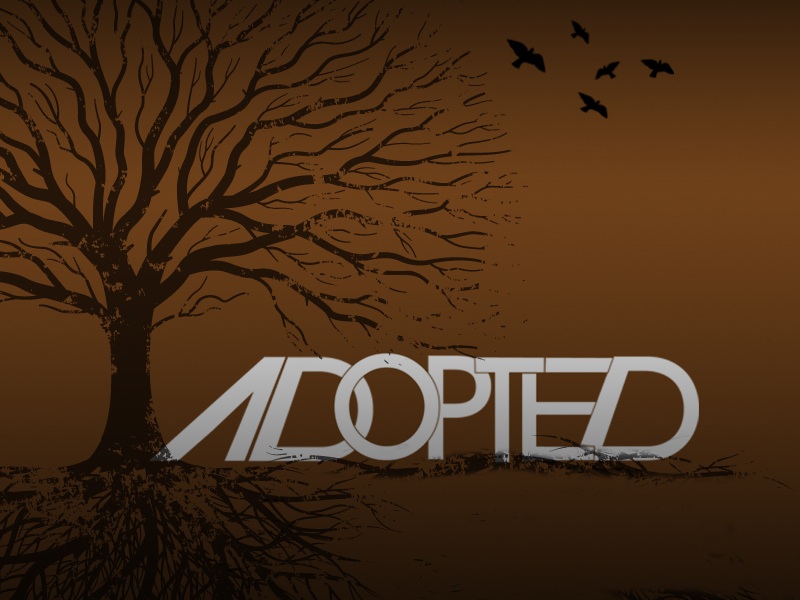 I've posted on the words freed and empowered and today the focus is the word adopted. Erwin Lutzer said, "There is more grace in God's heart than there is sin in your past." Romans 8:13-17 reveals four things that happen in our lives when we are adopted into the family of God.
1. We are given life through the Spirit: 12-13
God created Adam and Eve as perfect people and put them in a perfect place. But sin entered through their disobedience and death, the judgment of sin, entered with it. Since that time, every man and woman that arrives on this planet is born into sin.
We are born into one family; it is the family of sin and death. But we are adopted into another family; it is the family of grace and life. The Bible tells us here that the Holy Spirit is the "Spirit of Adoption." We are adopted into the family of God and given life through the Spirit.
2. We are being led by the Spirit: 14
The Bible says that we are now "led by the Spirit of God." This is, in fact, a true test of a genuine relationship with the Lord. Genuine believers yield to the Spirit, and He guides us by His Word day by day.

How do I know that I've been adopted in the family of God? I have the Spirit of God living inside of me and He leads me in the will of God.
3. We are granted liberty from the Spirit: 15
When we are adopted in the family of God, we are granted freedom in Christ through the Holy Spirit of God. We have a new Father. We are no longer of "our father the devil." We now belong to Jesus Christ and God Almighty is our father.

Galatians 5:1 says, "Stand fast therefore in the liberty by which Christ has made us free, and do not be entangled again with a yoke of bondage."
4. We are provided a lineage with the Spirit: 16-17
Think of this great transaction. We were enslaved by sin and held bondage to our flesh. Christ bought us off the auction block of sin with the price of His own blood. He purchased us, redeemed us and adopted us into His family.
We are no longer slaves to sin, but we are sons and daughters of God. And not only are we sons and daughters, but the Bible says we are "heirs of God and joint heirs with Christ." We were salves to sin, spiritual paupers. But now we have been adopted into a royal line. We have a brand new lineage with the Spirit of God and we are heirs of the eternal glory reserved for the redeemed.