It was a very eventful weekend around the Perdue house.  We had a birthday party Friday night, Dan, Jessica and Rabun came up on Saturday and Judd turned two on Sunday.  Judd's party went great on Friday night, we've had a blast with my brother, sister-in-law and niece and Sunday was another great day at Crosspointe.  
Then, Sunday night, Judd came down with the vicious stomach virus.  He got sick while we were at church (sorry Jody and Stacy), and then again in my office, again on the way home and a few times again at home.  
I think he had a good birthday, but not a very good birthnight.  Poor kid…who wants to be sick on their birthday!!!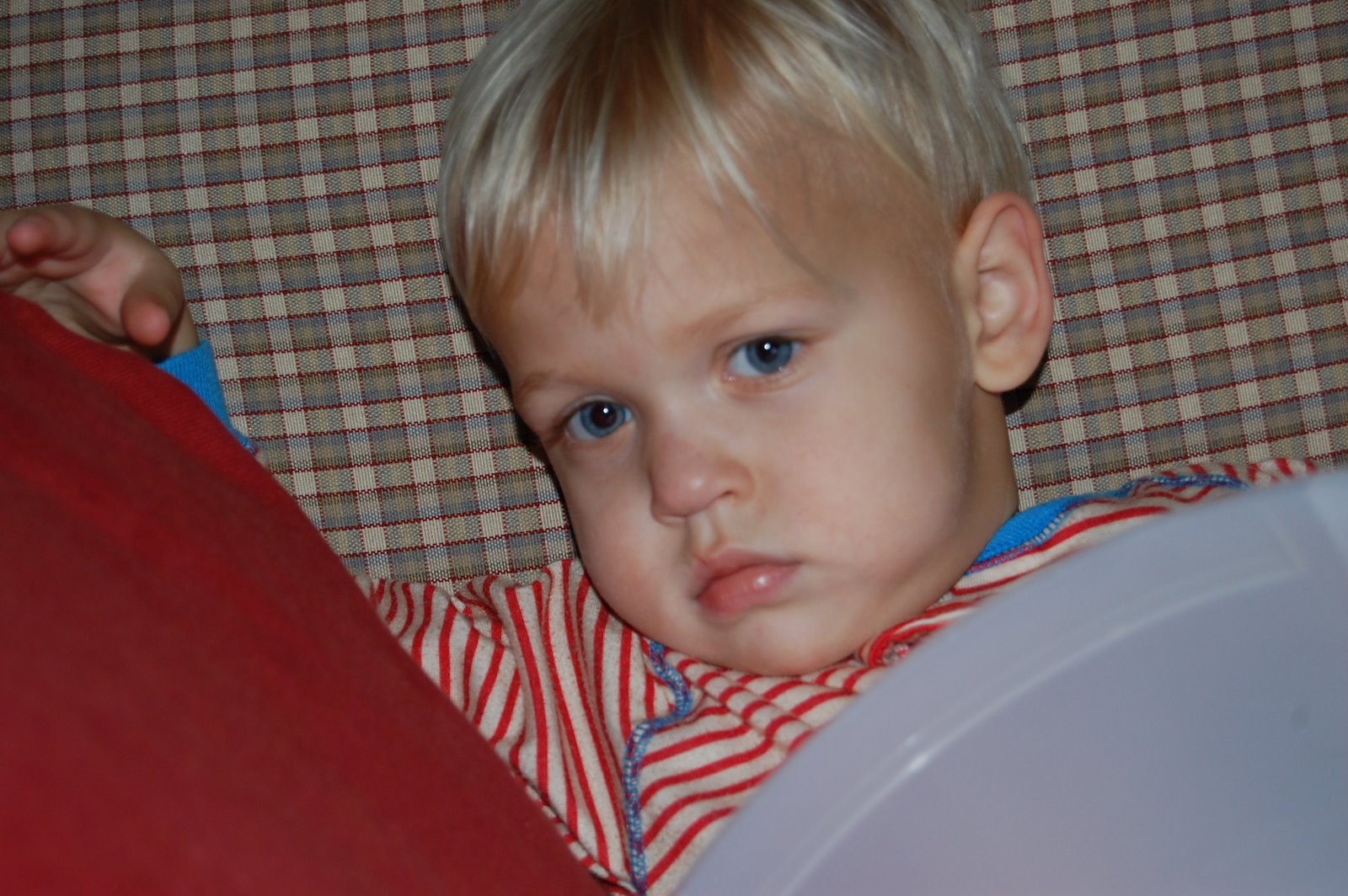 Here he is with his hand over his face.  Cute as he can be!