It's hard to believe 2015 is already here. The first month is nearly over already. I am looking forward with anticipation to what God has in store for us in this coming year. God says in Isaiah 43:19, "Behold, I am doing a new thing; now it springs forth, do you not perceive it?" Can you imagine what we will experience in the days ahead? I believe that God will bless his faithful people beyond all measure.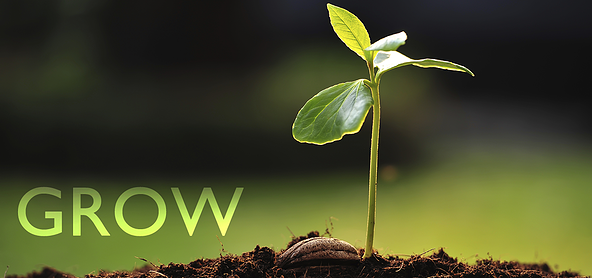 This year is going to be an incredibly special year at Second. Last year was The Year of Connect; 2015 is The Year of Grow! Growing as a Christ-follower means developing a spiritual depth in your relationship with God that affects what you believe and how you live. Because the Christian life is one of constant growth and development, we seek to provide biblical principles for living through our Life Groups and Disciple University, our weekly discipleship groups. Our goal is to provide every member of your family an opportunity to grow and mature in their relationships with God and others.
Be sure and get involved in a Life Group and commit to grow with us this year. Our Life Groups ministry is the church organized to accomplish the Great Commission. In our newly named Life Groups, you will find a place to belong and connect with others, a place to learn from God's Word and a place to minister to one another in the context of the local church. Your participation in a Life Group is essential to your growth as a follower of Christ.
For 2015, I would like to encourage each of you to make a commitment to be strong and faithful throughout the year. We will provide everyone with an opportunity to read through the Bible in one year. If you read your Bible for 15 minutes a day, you can read through the entire Bible in 365 days. I want to encourage our church to accept this challenge and treasure God's Word together. We will provide you with the plan and encourage you to stick to it!
I love this church and I am so thankful to God for allowing me to serve with each of you. I pray that you grow closer to Jesus each day while discovering God's purpose for your life. He has so much in store for you, your family and our church and I'm excited to see what He has planned.