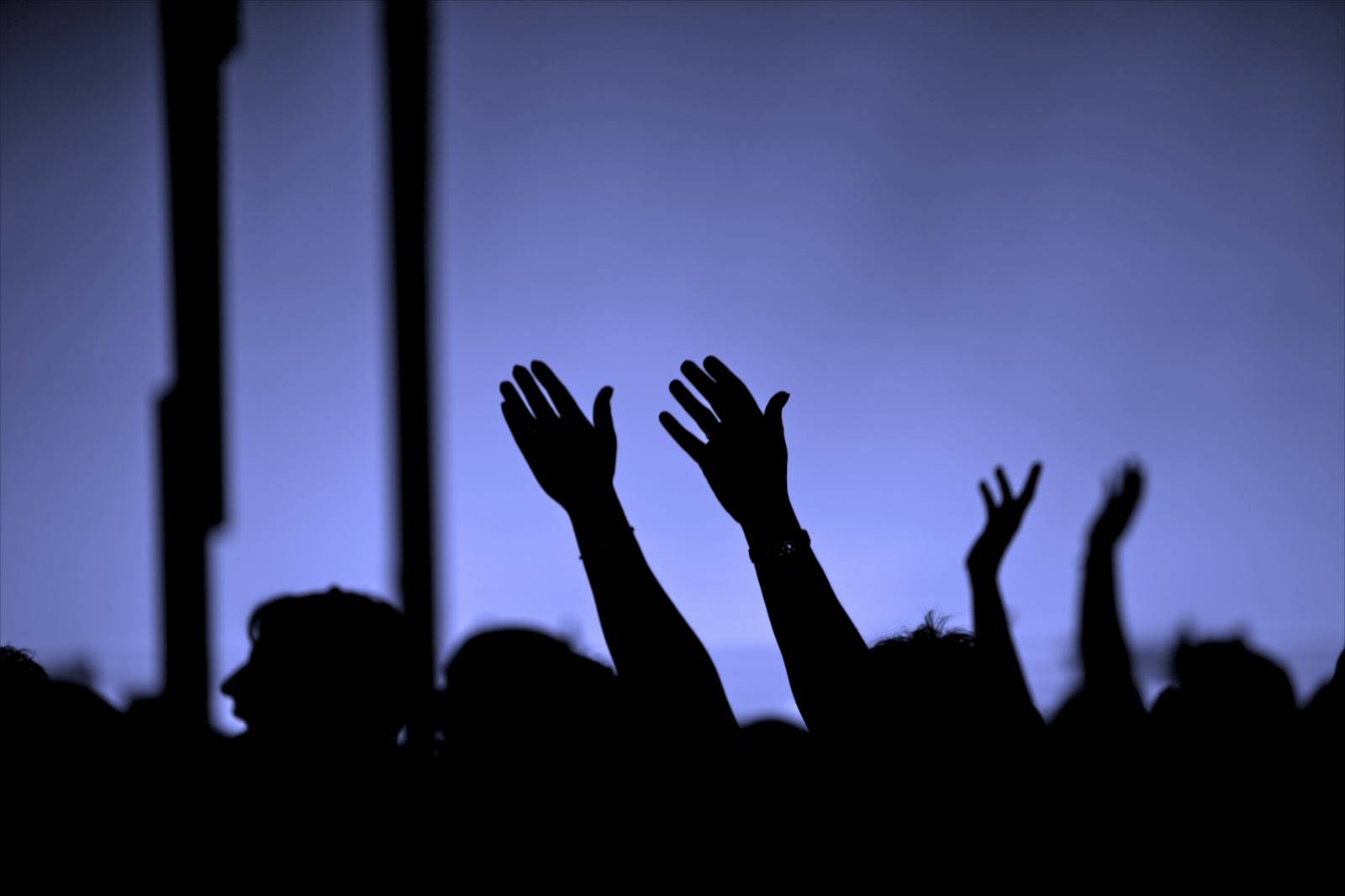 Our church is in the midst of an incredible journey toward a better understanding of worship. I'm not sure this journey is ever complete until we get to heaven. But I do think we can dispel some myths and gain a deeper realization this side of heaven.
My hope has been to challenge our people to grow in their prayer lives and in their passion for worship. We've provided a daily devotional for everyone, a weekly family devotion, small group lessons, as well as a Sunday morning sermon all centered around the same theme.
Our culture, specifically our current church culture, has defined worship very narrowly. Most people think it has to do with a style of music or the type of song. Confusion about worship is not new. In fact, John 4 records a woman who had similar questions about worship. She was concerned about the external symbols of worship and not the internal realities of worship.
In John 4:24, Jesus responds to her and says, "God is spirit, and those who worship Him must worship in spirit and truth." He adds that God is seeking those kind of worshippers! I will readily admit that I don't know everything that means. But I do know a few things.
1. Worship is a lifestyle, not an event
You don't "come to worship" on Sunday. You come on Sunday already worshipping! What you do on Sunday is an overflow of what God has been doing in your life throughout the week. Worship is not a service you attend, it's a life you live.
2. Worship is about God's glory, not my preferences
Believe it or not, God isn't concerned about the style of worship. God can be glorified with an electric guitar or a pipe organ. With a full orchestra or a band. God doesn't care about the style of worship, He cares about the substance of worship and the source of worship. He's looking for "spirit and truth."
3. Worship is a spiritual experience, not an outward show
Worship is not a game. We think that we come to church on Sundays and pretend that we're worshipping. The truth is, worship is a real, true spiritual experience. Too often we turn it into an outward show. We're worried about what other people think. We should be worried about what God thinks.
4. Worship is about what I put into it, not what I get out of it
Have you ever heard someone say, "I just didn't get anything out of the worship today." Or, "I really didn't get anything out of that sermon." Has it ever occurred to you that maybe they weren't singing for you. Maybe he wasn't preaching for you. In the end, God should be the only audience of our worship. Yes, we are challenged and encouraged as followers of Christ. But we are not the center of worship. He is.
Hopefully, a better understanding of worship will lead us to be better worshippers. God is seeking people who worship Him from a pure heart and with the right motives. I want to be a worshipper like that!