Sometimes you don't know what to say. What are you supposed to do in moments like that? If you're like me, you say something anyway. And whatever you say is something you probably shouldn't have said. I think all of us have put our foot in our mouth at least once or twice before. I'm writing this blog post for me more than anyone else. I've been thinking lately about what I should say when I don't know what to say.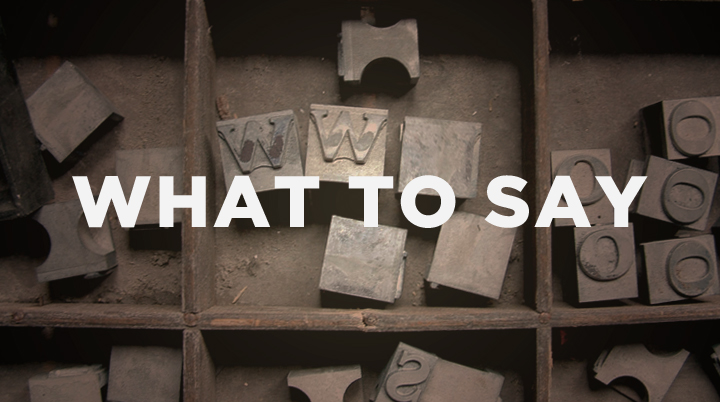 Maybe you're a pastor and you've made a mistake. You hurt someone's feelings. You turned left when you should've turned right.
Maybe you're a husband or a wife and you wish you could have some of those hurtful words back. You spoke too soon. You spoke too harshly. You didn't mean it.
Maybe you're a son or a daughter and you've finally realized that your parents aren't as dumb as you thought. You look back at all the hurtful things you did and said.
Maybe you're a friend and to be honest, you haven't really been a very good one. Instead of being there for someone you were nowhere to be found. Instead of helping someone out, you ended up hurting someone unintentionally.
No matter who you are or what you do, you will find yourself in a situation at some point when you just don't know what to say. Here are a few things you should practice saying so when those moments come you'll know what to say. Continue reading →